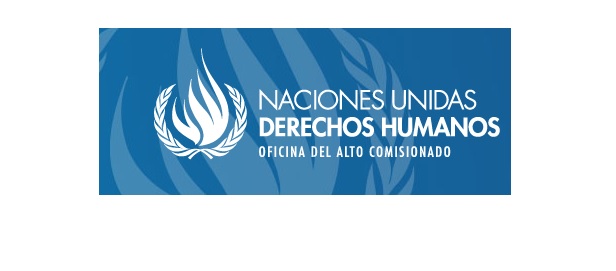 Día Internacional de las Naciones Unidas en Apoyo de las Víctimas de la Tortura
El Centro EXIL conmemoria el Día Internacional de las Naciones Unidas en Apoyo de las Víctimas de la Tortura.





Este año, para conmemorar el 26 de junio, el Día Internacional en Apoyo a las Víctimas de la Tortura, el Fondo de las Naciones Unidas para lsd Víctimas de Tortura se enorgullece de compartir materiales que celebran el trabajo de nuestros beneficiarios para obtener justicia y rehabilitación para los sobrevivientes de la tortura:
UN ANTI-TORTURE EXPERTS CALL FOR JUSTICE AND REHABILILITAITON – JOINT STATEMENT
The 26 June 2019 joint statement of the UN Torture Fund, the Committee against Torture, the Subcommittee on Prevention of Torture and the Special Rapporteur on Torture, emphasizes the importance of documenting torture and its consequences, with guidance from the Istanbul Protocol, to obtain justice and rehabilitation (English, French, Spanish). We also attach a 26 June poster with the same theme.
HEALING THROUGH REHABILITAITON – TRAILER AVAILABLE IN SIX UN LANGUAGES
To witness how rehabilitation services help torture survivors to heal, see the UN Torture Fund trailer, featuring interviews with our beneficiary organizations, survivors and trustees, available in all United Nations languages (English, Spanish, French, Arabic, Chinese, Russian).
FORTY YEARS TO OBTAIN TRUTH AND JUSTICE –CAMBODIA AND ARGENTINA
Learn how torture survivors continue their forty-year struggle to obtain truth and justice, with organizations supported by the UN Torture Fund:
·Justice Delayed? A 40 Year-Wait for Khmer Rouge Victims of Torture - webstory by UN Human Rights Office in Cambodia, featuring the Transcultural Psychosocial Organization.
·The Abuelas Search for Truth and Justice – video highlighting the four decades of UN advocacy by the Grandmothers of Plaza de Mayo of Argentina to find their disappeared grandchildren.
SEXUAL AND GENDER-BASED VIOLENCE AS TORTURE - THE ROAD TO RECOVERY
This year, the UN Torture Fund shone light on sexual and gender-based violence as a form of torture, emphasising the strength of survivors and the professionals who assist them:
·Forced sterilization as a form of sexual and gender-based torture - webstory about a survivor of a Government forced-sterilization programme of rural women in Peru, assisted by El Centro de Atención Psicosocial (to be published on 26 June).
·Healing the wounds of torture survivors through 'rights-based mental healthcare' - webstory about a medical doctor in the Center for Victims of Torture in Jordan assisting refugees and asylum seekers.
·I fight for the rights of the most vulnerable – webstory about Validity's work to improve laws in Bulgaria to benefit torture survivors with mental disabilities.
·Experts recognise sexual and gender-based violence (SGBV) amounting to torture - webstory about best practices in nearly twenty countries to assist SGBV survivors in their road to recovery.
Through these stories, the UN Voluntary Fund for Victims of Torture celebrates the more than 150 organizations that we support throughout the world. We encourage you to share them broadly to commemorate this important day and to stand in solidarity with survivors, their families and communities everywhere.